How to create your ShopBack account?
To create a ShopBack account you could sign up with 2 choices via the website, www.shopback.co.th/signup or ShopBack application through mobile phone. To sign up a ShopBack account you can use an Email, Sign up with a Facebook account, and Apple ID(for iOS user)
- Sign up on website (www.shopback.co.th/signup )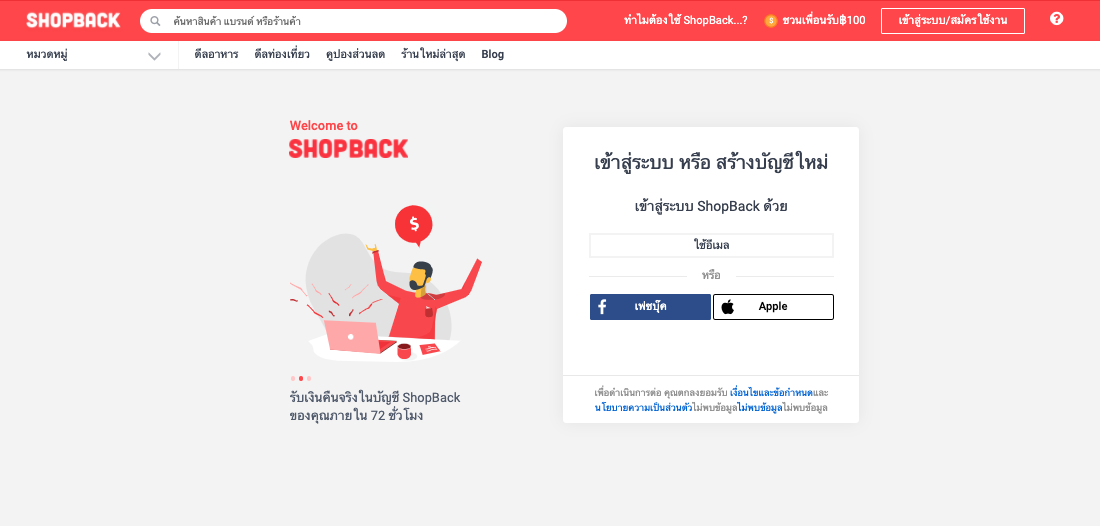 - Sign up on ShopBack's Application (Mobile device: Android/iOS)
1. Download ShopBack from Play Store or App Store and choose "Use Email Address". / signup via a Facebook account or Apple ID(for iOS user)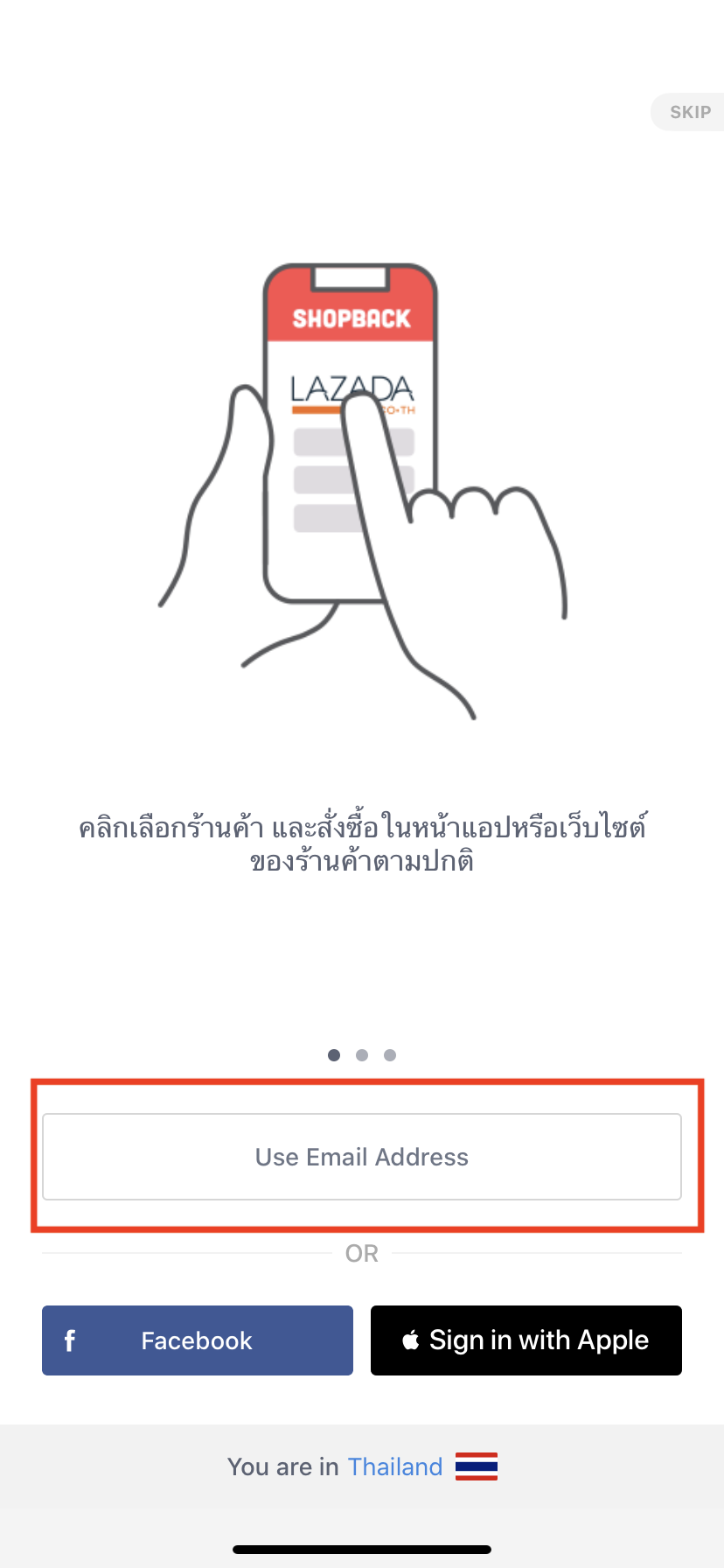 Noted: If you sign up through Facebook account or Apple ID. Once you have click to signup, It's will complete and automatically create a ShopBack account without asking other information. As the account will contain information from your Facebook/Apple ID information.
2. You will direct to creating a ShopBack account. Please enter the Email Address.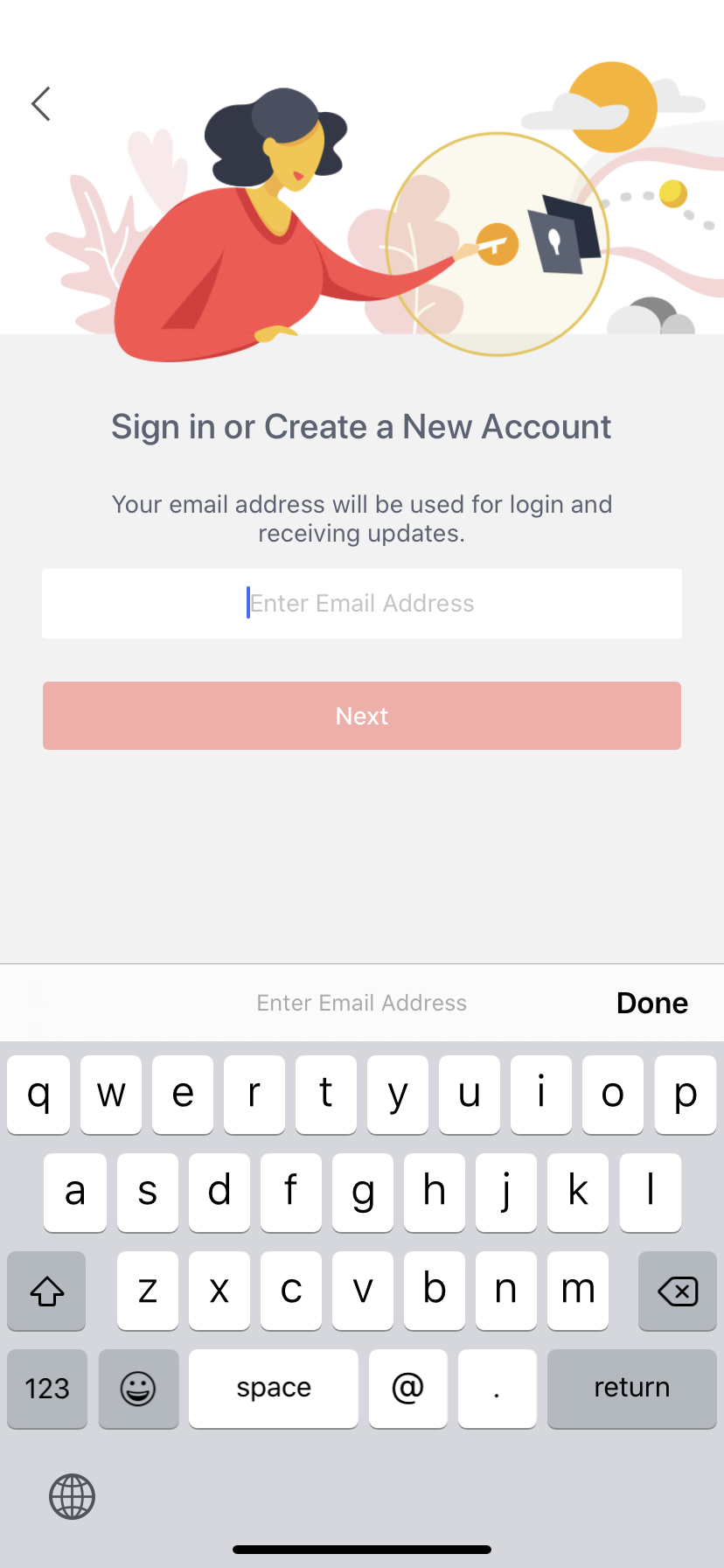 3. Fill in your Email address and click "next".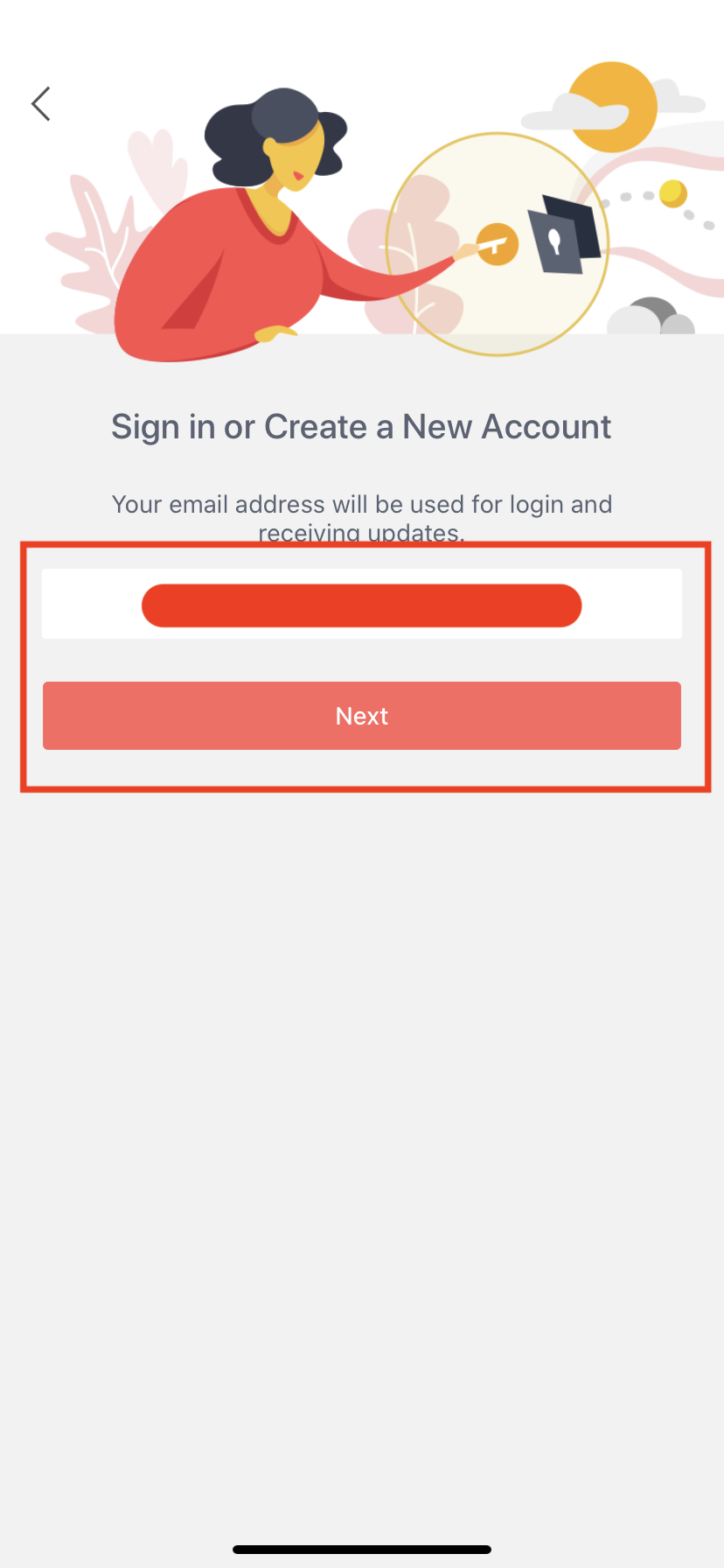 4. Then, you will be direct to fill in your information include your name and your telephone number.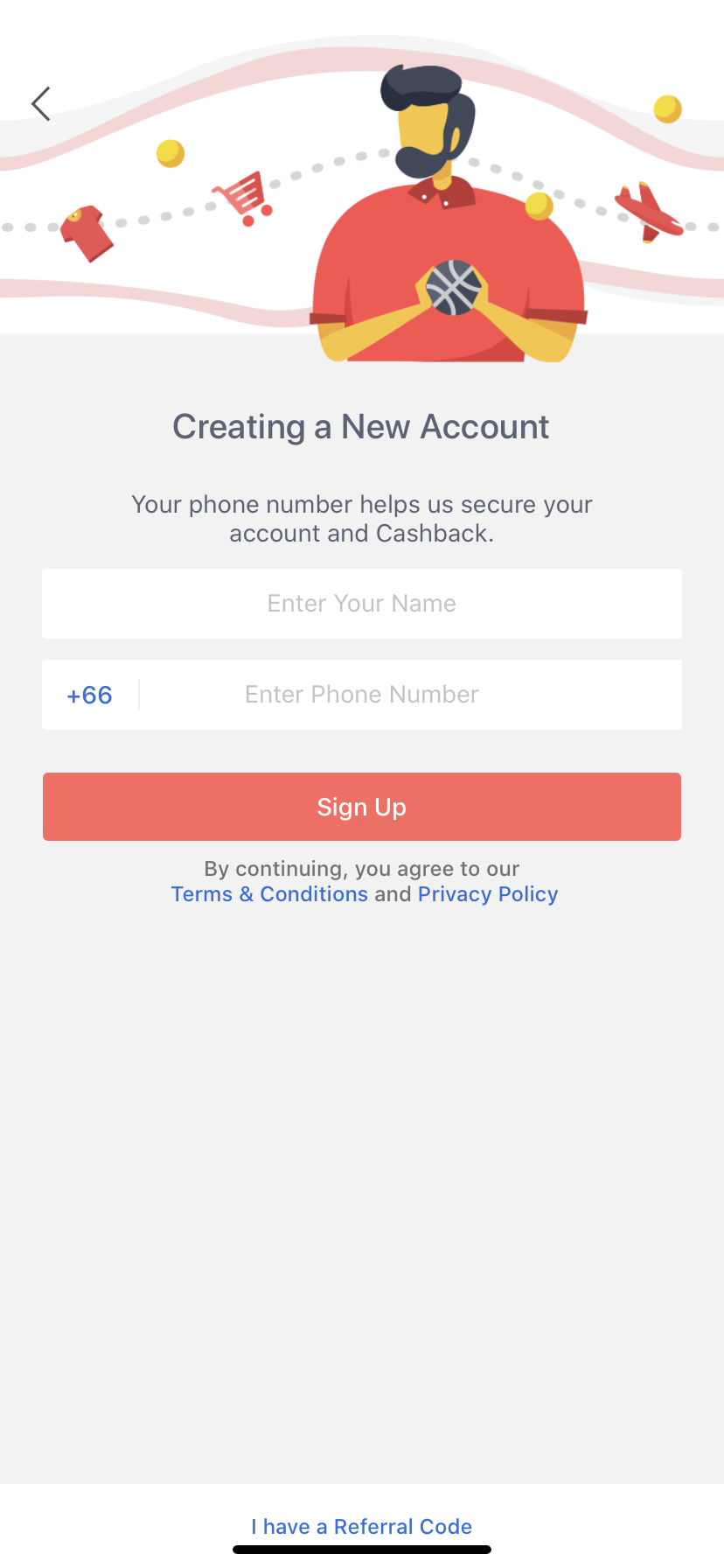 5. Fill in your name and phone number without put in the "0" in the first digit of your phone number in.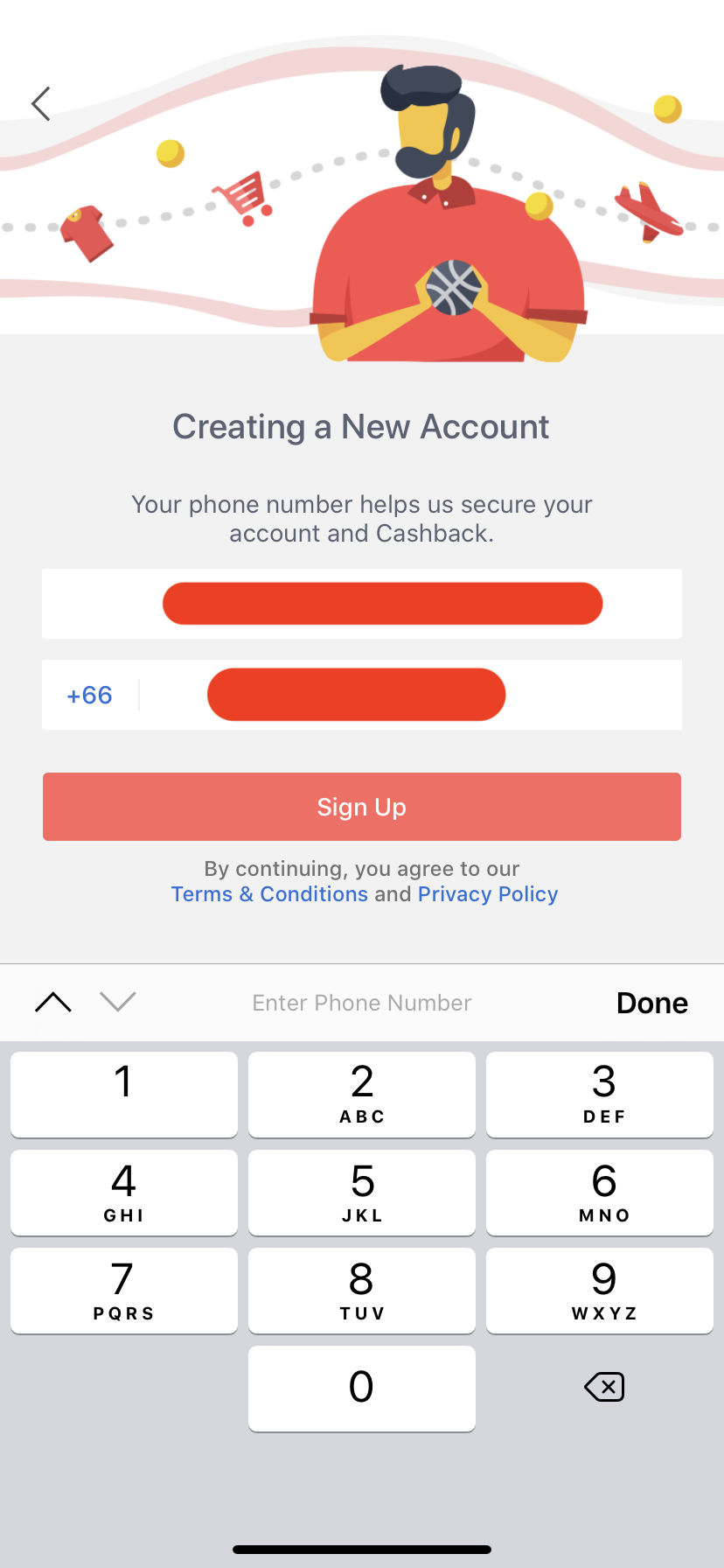 6. You will receive an OTP password from SMS, via your phone number that you used as a primary number to register in the previous step. Please fill in within the period of time.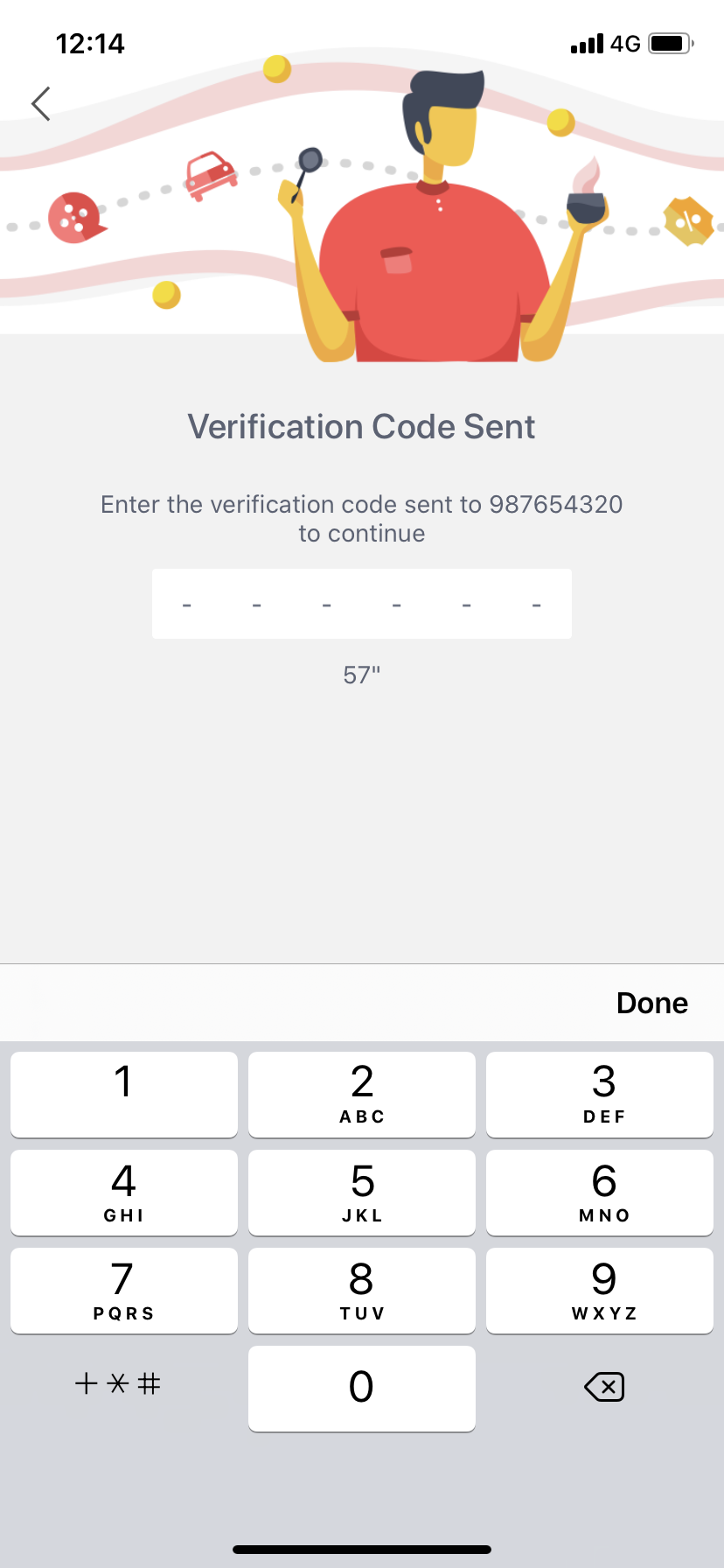 7. Setting your password. The password must including English alphabet and number at least 8 digits and click "Next".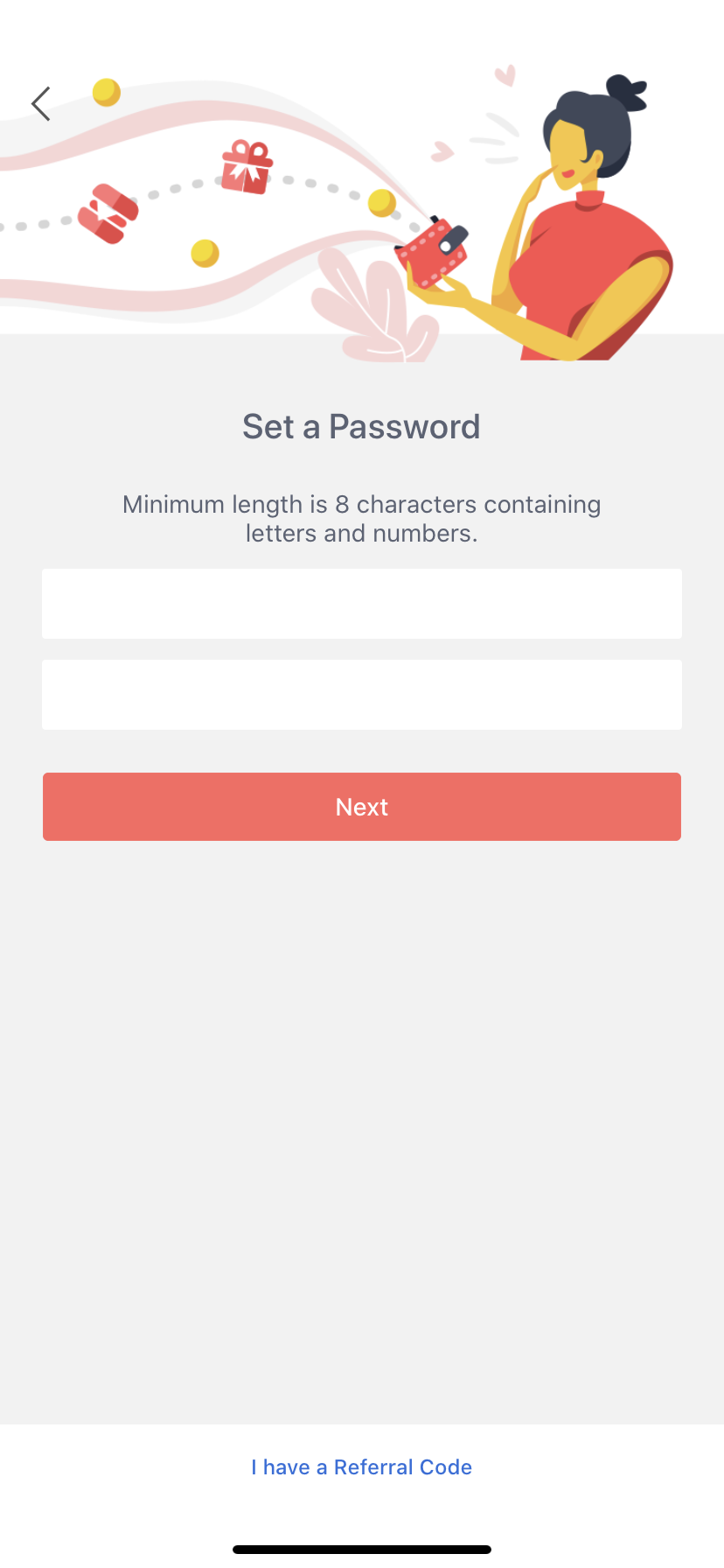 Noted: If you have a Referral Code, you can click at 'I Have a Referral Code' then put the code in before clicked next in the final step to complete your signup.
8. Sing up completed! Enjoy your Shopping!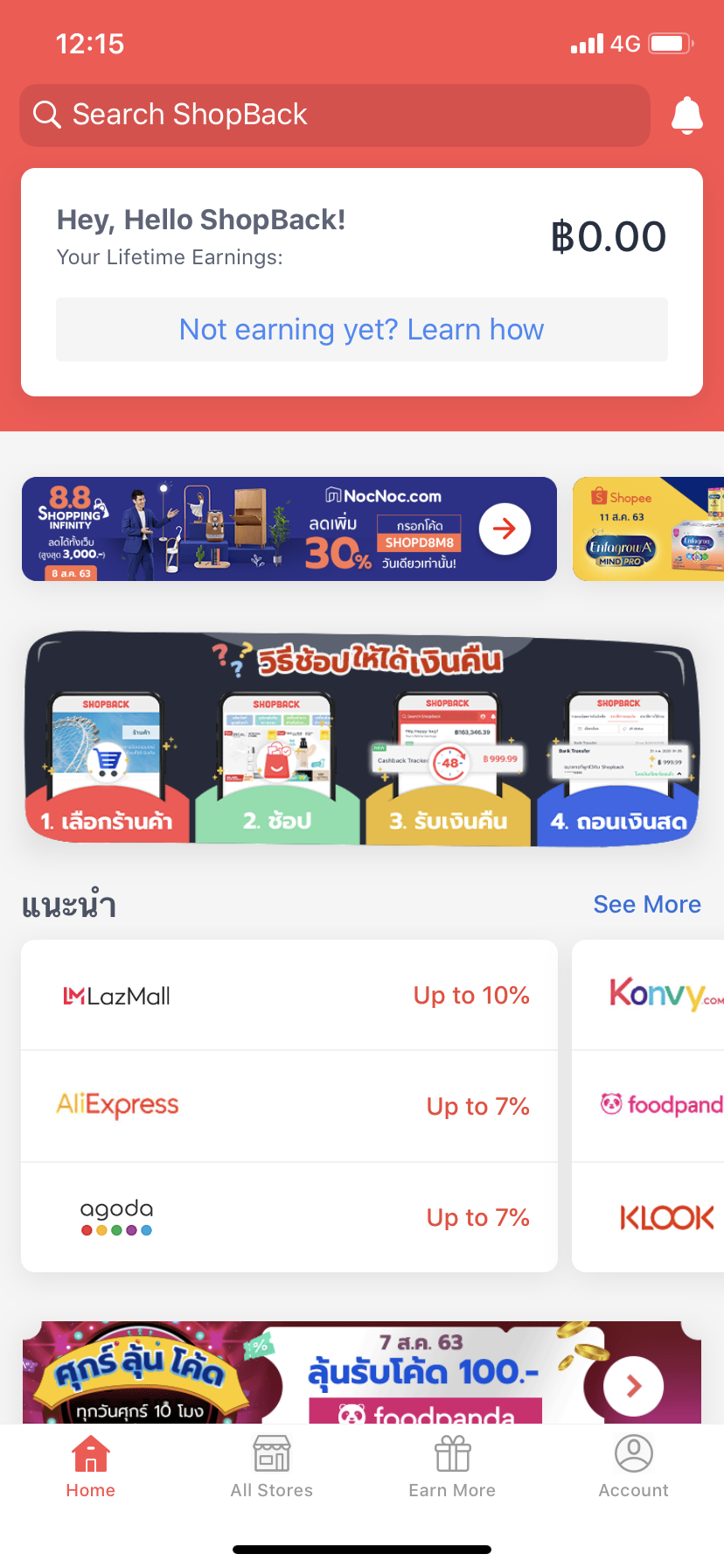 Notice: For signing up via ShopBack application at the bottom of the page will have a country for choosing. Please choose "Thailand".
Annotation: If you're live abroad, you must choose the country in the signup process correctly. Due to the merchants, terms & conditions are have different policies. If you are lived in 2 countries you can sign up for 2 accounts ( 1 account per country). For example, you live in Thailand and Malaysia and you want to buy the product in the merchant that in Malaysia, you must use Malaysia's ShopBack account to access Malaysia's domain. And if you want to buy a product/service in Thailand you must use the Thai ShopBack account and Thai's domain for shopping in Thailand.
After you complete the signup process, Then the system will send a verification account email to your Email that has registered with ShopBack ( in case, you sign up with Facebook or Apple ID system will send Email to Email that you registered on Facebook/ Apple ID). If you received a verification email already please click the red button to verify your account.
If you have any issue with creating a ShopBack account or any questions or concerns on using ShopBack, you can contact the ShopBack Help service through friendly live chat agents LiveChat! or through e-mail at ShopBack Help, every Monday - Friday from 8:30 am - 6:30 pm (except public holidays). Hope you enjoy shopping with us!
Can't find what you need? Reach out to us!